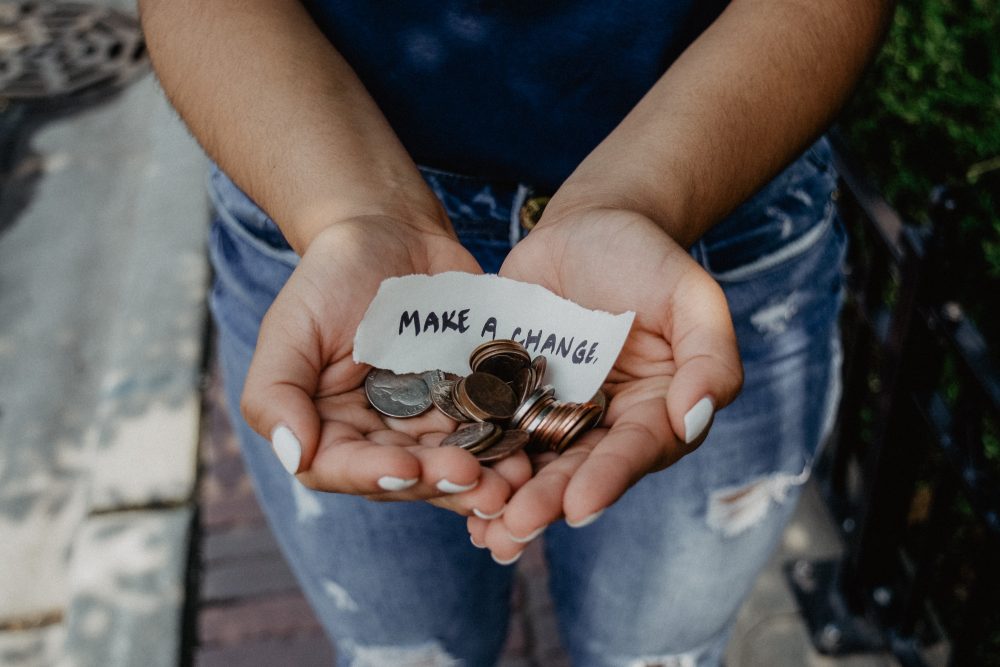 'Tis the season for giving…at least that's what the research says! In fact, many organizations receive more donations in the month of December than all other months of the year combined. 
Not to mention, the Canadian charitable tax donation deadline is December 31. 
Many Canadians who haven't planned their charitable gifts throughout the rest of the year, end up being in a rush to donate before the deadline.
Often, Canadians find themselves wanting to donate but when they're in a hurry to make a decision, they might not have a chance to do the thorough research into where their money is actually going. 
With that in mind, let's discuss our 5 top tips for magnifying your charitable gift-giving this holiday season, and beyond!
1. Plan ahead and do your research.
With the December 31 deadline fast approaching, this might not be the year when you can devote a lot of time to planning ahead and researching organizations to receive your charitable gifts. 
There IS still time for your philanthropic efforts to be put to good use this year, but it's also a good time to start planning for next year, and so on. 
If you'd like to make monthly contributions to charity, now is a good time to figure out how much you'll give and where you'll give it. This can be a big change to consider. Here's some advice for illuminating the path of where you want to go. 
Some Canadians like to donate to one cause throughout the year, while others divide their giving to different causes. 
Whether you're choosing one organization or multiple, it's essential to research exactly where your money is going. 
Start by considering which causes are most important to you—with more than 86,000 registered Canadian charities to choose from, there's a good chance at least one of them will align with your values. 
Philanthropic planning and charitable giving should be discussed with your partner too—maybe you both agree on the causes you'd like to support, or perhaps you'd like to divide your efforts. But you won't know until you talk about it! Here are some tips for having that conversation. 
2. Watch out for frauds.
Unfortunately, money-making schemes masking themselves as charities do exist. Be sure to look into an organization before donating to them. This includes a Google search, visiting their website, and checking out their track record. 
Here are some warning signs to look out for to protect yourself from fraudsters:
Suspicious phone calls asking for donations

Emails with links to donate from suspicious addresses

If you're donating online, there should be a padlock icon in the address box and the URL must begin with https:

If someone knocks on your door asking for donations, ask for ID and don't be afraid to phone the organization for confirmation to ensure this person is actually acting on behalf of them
3. Consider cashless giving.
Perhaps a cash gift isn't in the cards for you this year—that doesn't mean you're without options! Plenty of organizations accept cashless gifts like used cars or technology. Often, you can still receive a tax receipt for non-cash gifts.
4. Consider registered Canadian charities.
One of the benefits of donating to a registered Canadian charity is that you'll receive a non-refundable tax credit. Just be sure to ask for a receipt when you make your donation. And again, make sure your donation is made before December 31.
5. Get help. 
Philanthropic planning can seem complicated or overwhelming. When you entrust an expert to help with your charitable giving, it can make a world of difference in magnifying your gifts. 
(By the way, here are 6 questions you should ask before hiring a financial planner)
After all, if all it takes is a little planning to do even more good, why not take that step?
If you're looking for help with magnifying your charitable giving and philanthropic efforts in December or any other month of the year, we should talk. Contact me today and we can get started. 
Did you find this article useful? Here are three more you might also enjoy:
Have you thought about what you want your legacy to be?
Who do you want to benefit from your money when you are no longer here?
Estate planning with your loved ones