Financial and Legacy Planning
Your legacy is the way you lead your life, not just what you leave behind.
You aren't just looking for a financial advisor who manages your dollars. You want a financial relationship that helps you create your vision, opens doors, and shows you how to do more with what you have.
You want to understand the process and feel empowered and in control, with peace of mind about the future knowing you've planned ahead.
You CAN carve out a financial path that aligns with your core values, and it begins with considering:
What are you trying to accomplish with your life?
What is important to you?
What do you need to change in your life to make your dreams a reality?
Everyone should have the opportunity to build wealth, and your investments need to be designed for your real life.
What we do with our money has the power to change our lives – and the world.
Get practical, easily understandable information that focuses on incorporating your values into the planning process. Live your best life and build your wealth.
Make mindful and caring decisions about your inheritance using my unique 5-step process. Be more philanthropic while reducing tax – give more and pay less.
Avoid financial disagreements after your death. Get expert guidance to sort through your options and have time to make sound decisions.
Who do you want to benefit from your estate when the time comes? Planned giving can provide significant tax reductions and provide legacies for the causes you care about.
Here's How To Work With Me
We discuss your unique situation and goals
We create a clear plan for your financial journey
You feel confident, secure, and sleep well at night!
Financial and Legacy Planning Resources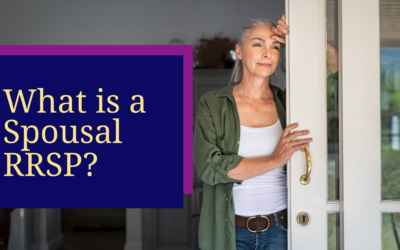 A Spousal RRSP is a Registered Retirement Savings Plan that allows you to make yearly contributions to a savings account for the retirement benefit...
read more
More is possible

with your money, assets and wealth than you thought.
Make confident, meaningful decisions with your money, and maybe even change the world doing it.