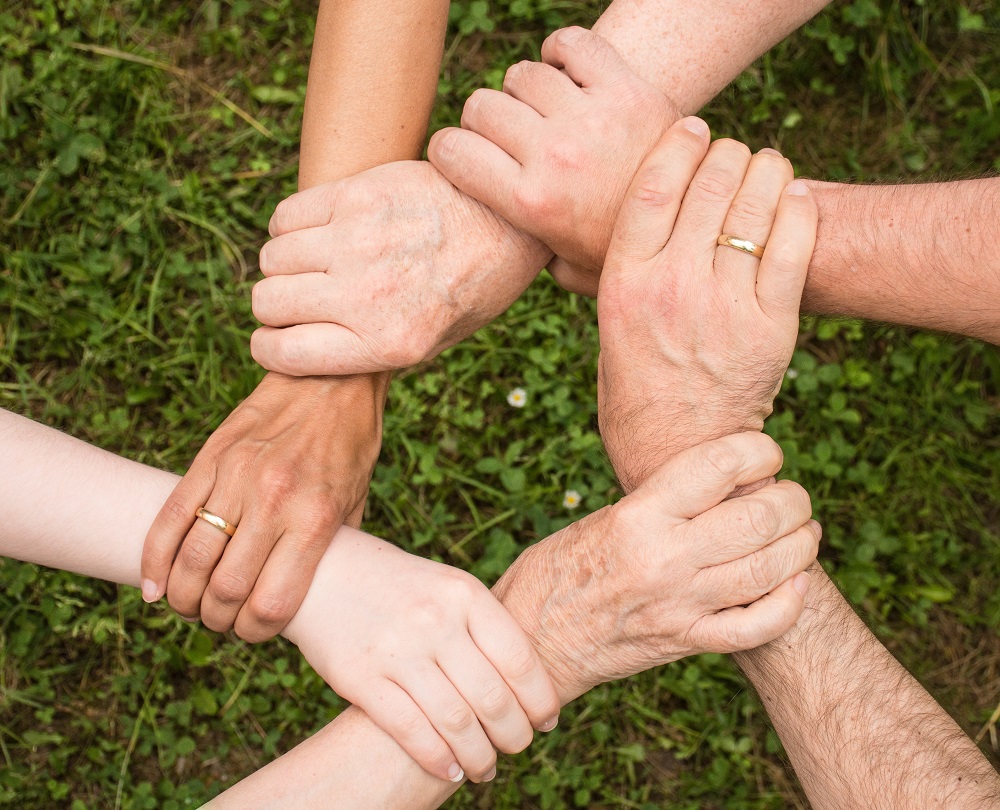 Talking about money matters can be uncomfortable, even for the closest of families.
Conversations around where your inheritance will go can be especially tricky. All too often Canadians are dying with a lot left unsaid when it comes to their money; their current will doesn't accurately reflect their wishes, or it doesn't exist at all.
Also, they haven't had an open dialogue with their family members about estate planning—more specifically, inheritance planning.
Avoiding these conversations won't help you or the people you hope to benefit from your money when you die. These conversations are best had ahead of time when emotions aren't running as high as they are after the death of a family member. 
Tips for talking to your family about estate planning.
With these four tips for talking about family estate planning, you'll feel empowered to navigate these conversations effectively—and with as little awkwardness as possible!
1. Plan a meeting.
If it's possible to gather your family members in one location for a discussion about estate and inheritance planning, this is a great place to start.
Otherwise, you risk these conversations happening before you or your family members are prepared to have them.
Scheduling a meeting to talk about estate and inheritance planning helps prevent family members from feeling caught off guard.
Planning also gives everyone adequate time to prepare and gather talking points ahead of time.
If possible, have the meeting in a comfortable, neutral location with an even playing field.
2. Emphasize sensitivity and sincerity.
You can set the tone for a peaceful and productive conversation about estate planning by approaching it in a sensitive and sincere manner.
We already know that talking about money with family is hard. Coming into these conversations like a wrecking ball will only make it harder.
Do your best to keep a level head, and use a calm tone that sets the stage for the rest of your family to do the same.
This includes avoiding blaming or inflammatory language that's bound to cause a disagreement or make family members feel defensive.
Instead of, "Susan will be getting this much because she has been the most hardworking daughter…"
Try, "After thoughtful consideration, I have decided to bestow the following to Susan."
3. Be clear and direct.
Wishy-washy language will only leave more questions to be answered.
You need to go into these conversations with a clear head about your intentions, as well as a direct vision of the purpose of the conversation.
If you enter this conversation without a plan, it could go off the rails before you know it.
When you start the conversation knowing not only what you plan to talk about, but also how you'll talk about it (i.e., clearly and directly yet sensitively and sincerely) you'll get a much better outcome.
Write an outline of the topics you want to discuss during your family meeting about estate planning.
It could look something like this:
Properties
Taxes
The location of important financial documents
4. Know you don't have to go it alone.
Sometimes having a neutral third-party present to direct the conversation and set the tone about inheritance planning, estate planning, and other money matters can be an invaluable resource.
Often, this help comes in the form of a professional, including a financial planner, accountant, or lawyer.
The third-party can make sure your topics are covered, as well as answer questions about the intricacies of estate planning. Setting aside time just to talk about estate planning sincerely and sensitively while remaining clear and direct, can mean the difference between a successful financial conversation with your family or leaving frustrated by a lack of progress.
Remember: you don't need to do this alone!
Do you want to learn more about estate planning? Here are three more articles you might also enjoy:
Why You Need a "Giving Plan"
How to Avoid Financial Disagreements After Your Death
Estate Planning: Does Your Current Will Fulfill Your Wishes?